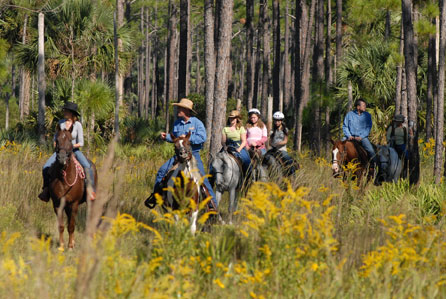 Credit: Florida EcoSafaris at Forever Florida
This private eco-ranch and wildlife conservation area is adjacent to Bull Creek WMA, Triple N Ranch WMA and Three Lakes WMA in Osceola County. Programs available include the full-service restaurant, meeting planner and special event facilities, educational camp programs for kids and adults, field trip and scout programs, camping and cabin rentals.
The entire 3,160 acres of longleaf pine, wiregrass and palmetto prairie, flatwoods, scrub, cypress heads and sloughs, is largely unmodified by man. Today, Forever Florida continues its goal of educating the public on the importance of preserving Florida's wilderness through several innovative ecotourism operations under the heading of Florida EcoSafaris. Located in Central Florida within a one hour drive from Orlando, Kissimmee and Florida's Space Coast, the attraction's "safaris" draw thousands of tourists, students and groups annually to enjoy ziplining through the treetops of Forever Florida as well as guided horseback and elevated open-air coach adventures, all geared toward fun and environmental education. Forever Florida is also home to Camp Illahaw, a horse and adventure camp featuring full facilities from bunk houses to activity rooms from which children are able to connect with Florida's wilderness.
more coming soon...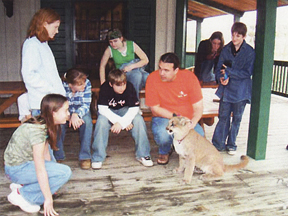 Associated Agency:
Florida EcoSafaris and the Allen Broussard Conservancy