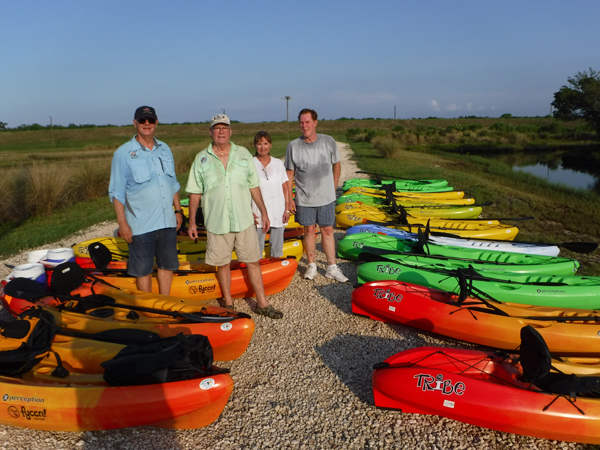 Volunteers from Castaway Anglers Club in Ruskin, FL helping to prepare for day of youth kayaking
Are you interested in becoming a volunteer at the Suncoast Youth Conservation Center? Please check all areas of interest and return this form to the Suncoast or email it to Kathy.Guindon@MyFWC.com.
Note: volunteers who work directly with or around youth more than 10 hours a month will be asked to complete a background check. To volunteer for Summer Camp 2018, please have all paperwork in by March 31, 2018. A complete volunteer packet for summer camp can be picked up in person at the Suncoast Youth Conservation Center. You will need to bring your driver's license or government issued ID.